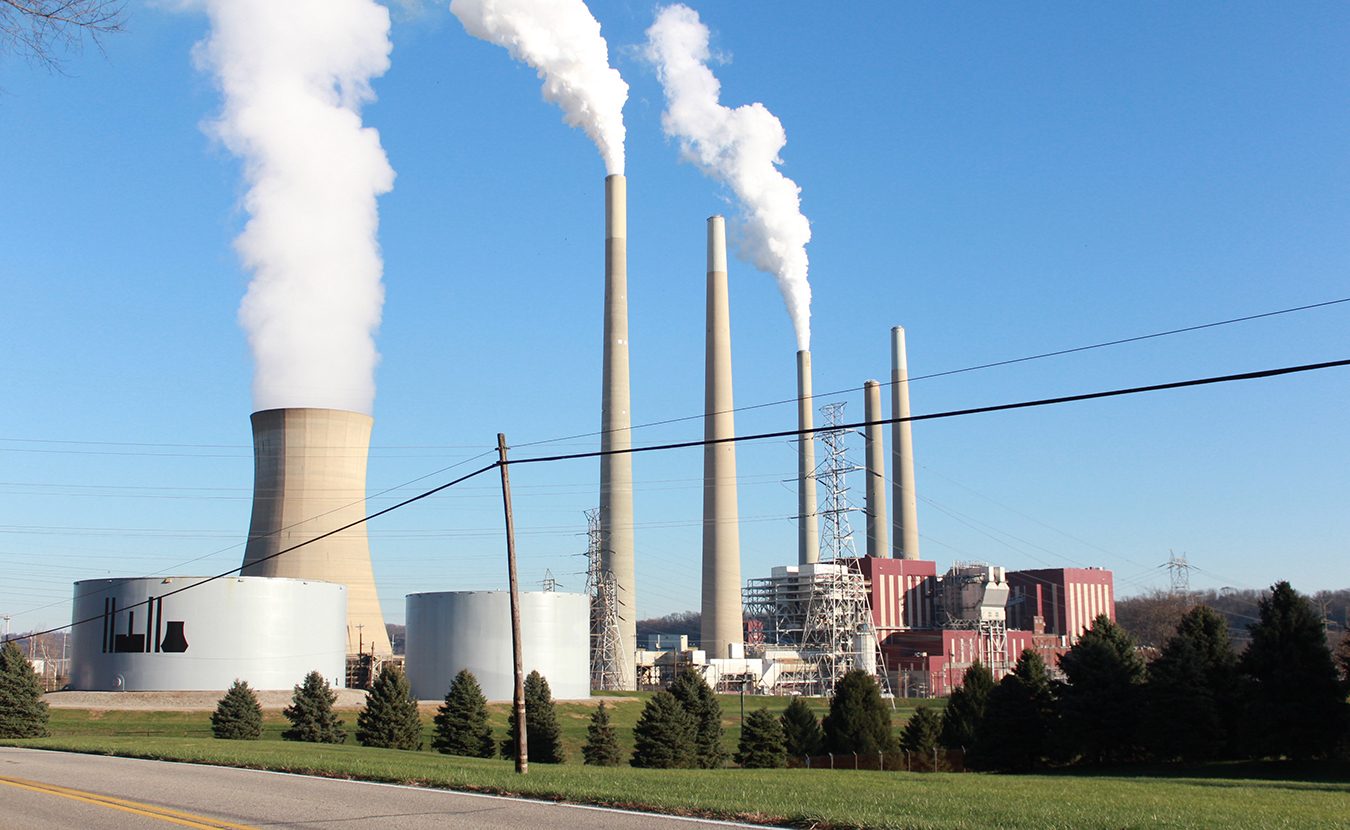 Concerned Scientists @ IU, a group of 850 local scientists and allies, has submitted a public comment to oppose the EPA's proposed repeal of the Clean Power Plan. The EPA's case for repeal, the scientists say, is based on "unconvincing legal arguments, without appropriate consideration of the scientific evidence for human-induced climate change." Read their comment, as well as the proposed repeal, here.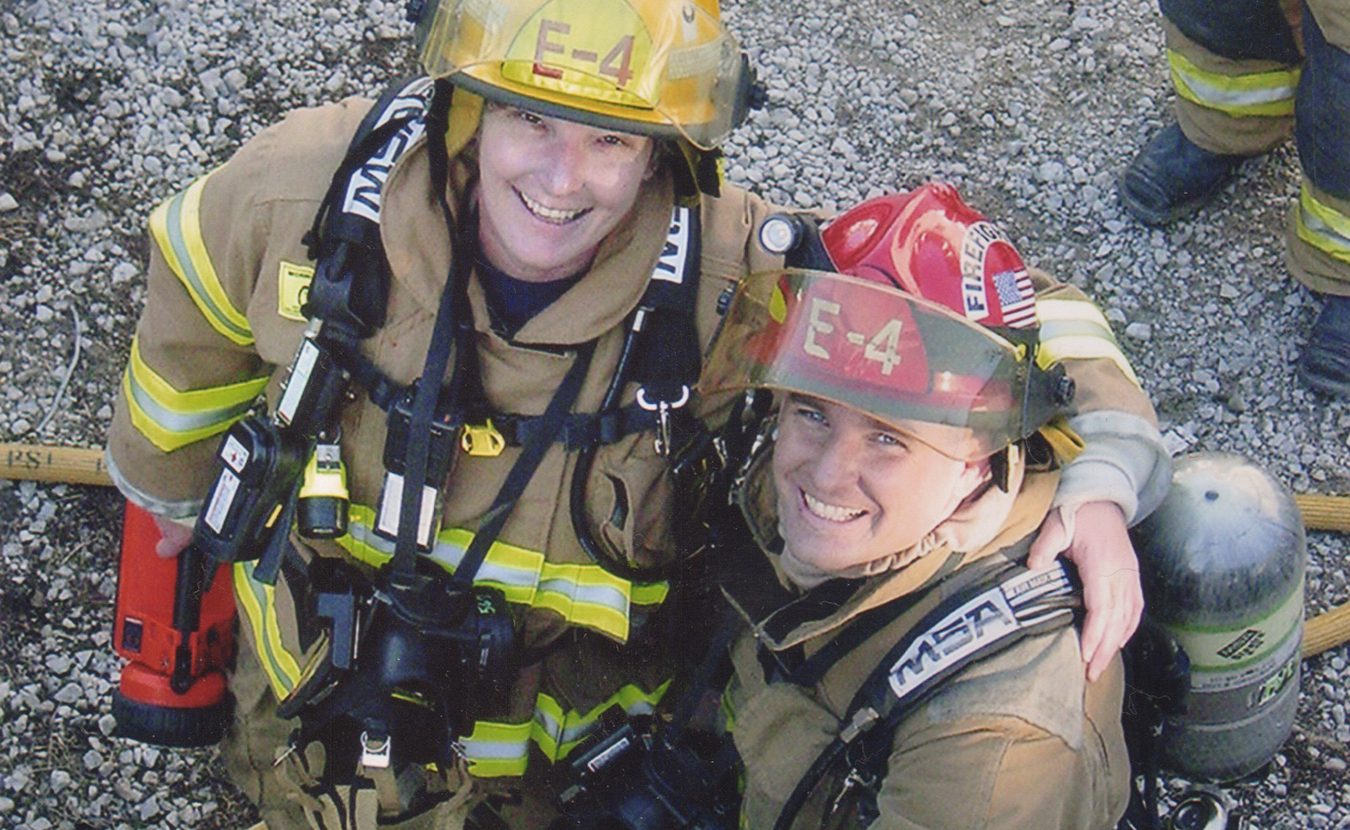 After Jean Magrane became the city's first female firefighter in 1987, it took years for most of her male colleagues to accept her as an equal. But she persevered because she valued the work more than any other job she'd had. Writer Michael G. Glab tells the story of this barrier-breaking firefighter. Click here to read the full story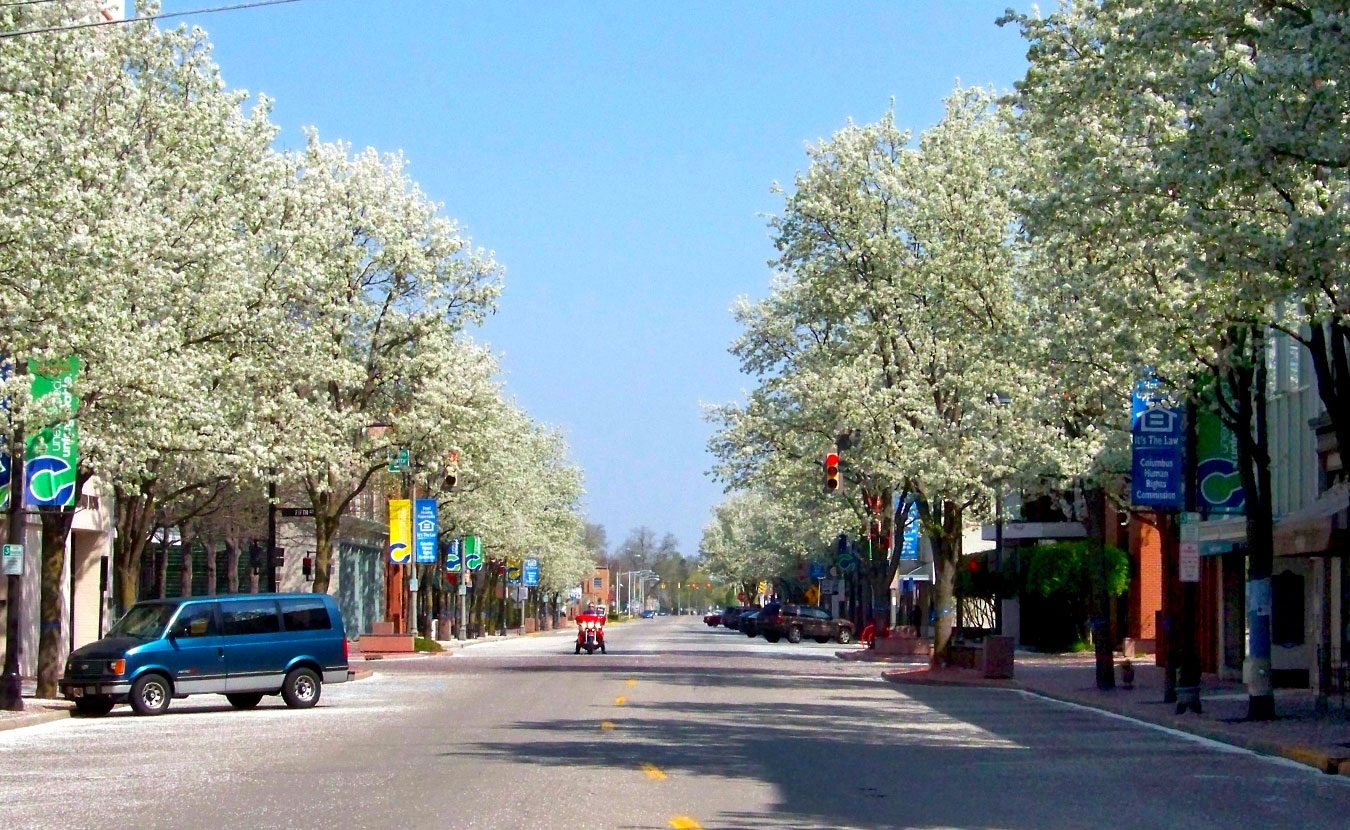 They're a centuries-old assault on our environment, but eradicating invasive plants requires more than pulling them out by the roots — especially since big box stores still sell them and red tape in the governor's office still allows those sales. Writer Susan M. Brackney explains this weedy predicament, and how people can help. Click here to read the full story.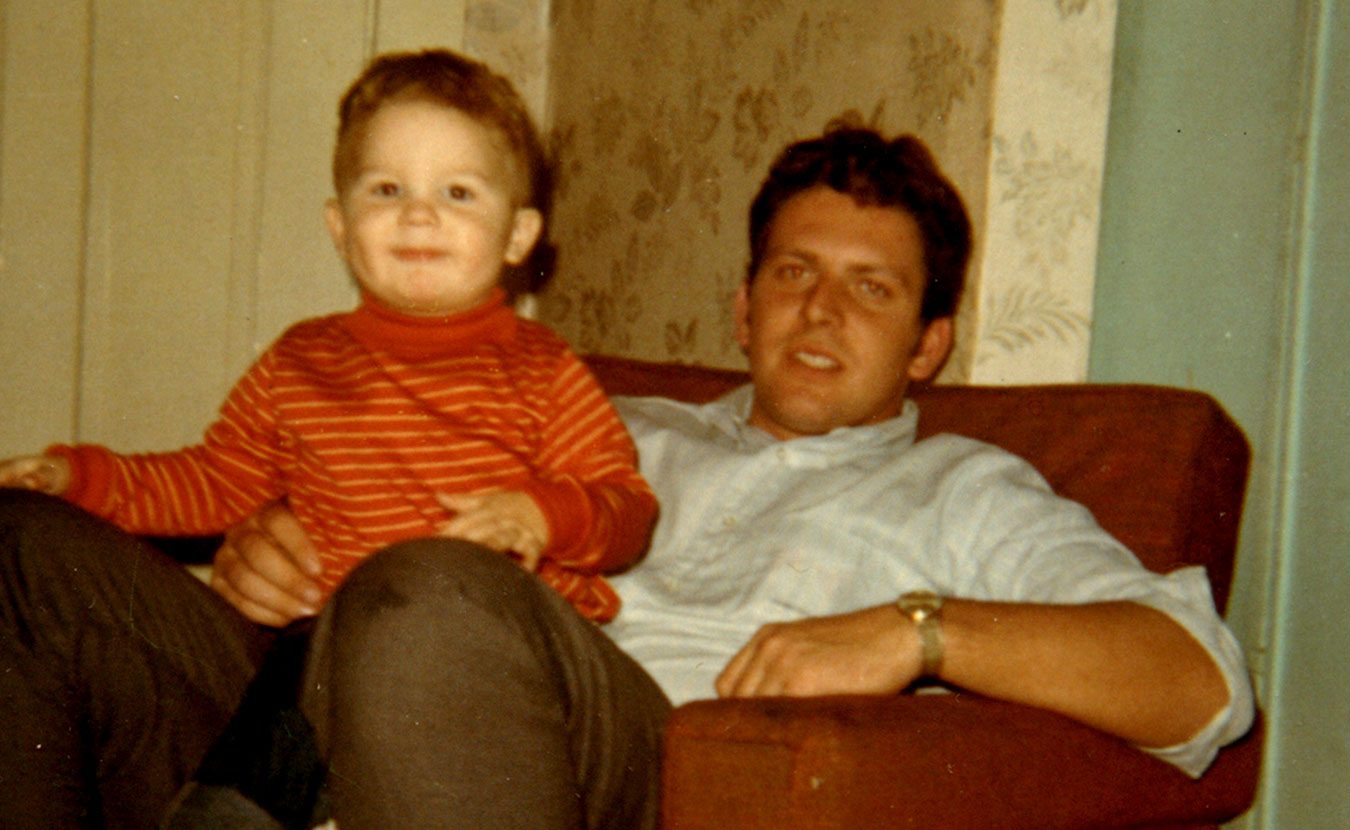 Troy Maynard spent many years angry at his troubled father, but that changed when Troy began having children and realized fatherhood wasn't just putting "bad drawings on your fridge." In this edition of his LP column, My Dad Voice, Maynard reflects on their relationship, and how "you can't get the good stuff without the heat." Click here to read the full story.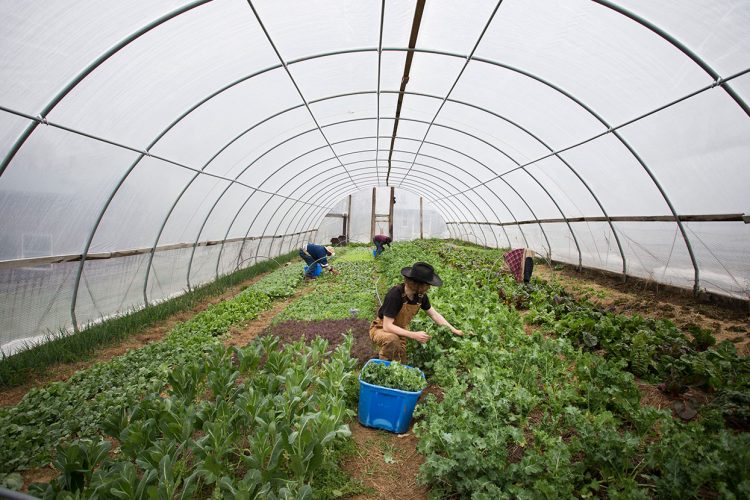 Knowing where your food comes from is more important than ever. With the first Bloomington Community Farmers' Market of the season on Saturday (and markets in Ellettsville and Smithville starting soon), getting to know the farmers who produce it is easier than ever. Photographer Chaz Mottinger visited three farms to give us a closer look as they prepare for market. Click here to see her photos.
Ladies and Gentlemen, step right up to see Professor Animalia's Menagerie of Struggling Species! Witness with your own eyes more than a dozen circus-midway banners depicting rare and endangered species. The exhibition by artists Joe and Bess Bohon Lee opens April 6 at Blueline Gallery. Writer Claude Cookman takes us inside the "tent." Click here to read the full story.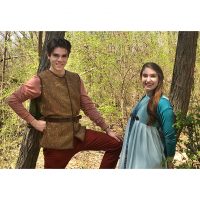 Sponsored Content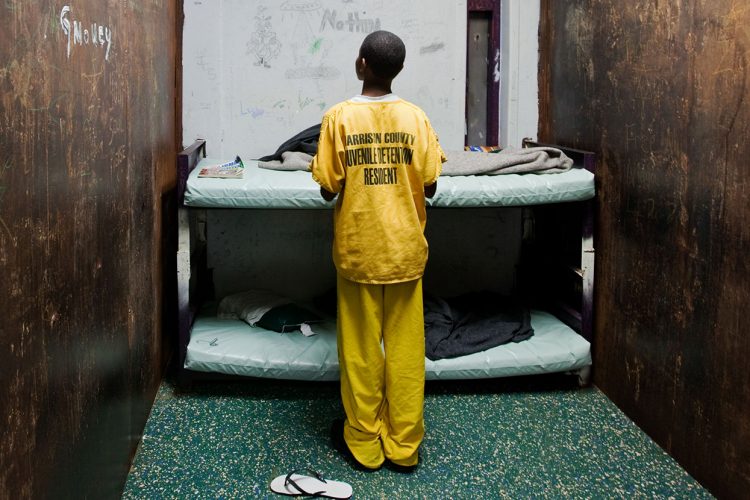 Photographer and activist Richard Ross will be in Bloomington for a two-day interdisciplinary arts program, showing his work on juvenile justice and discussing how artists can create "in a time of rage," among other events. One of his former assistants, Rachel Glago, writes about his work and how a dozen local groups are getting involved. Click here to read the full story.
Social issues are rarely black and white, as revealed in Nice Nails, a play by Aaron Ricciardi, presented by IU's theatre department. LP columnist Jennifer Pacenza looks Behind the Curtain at the circumstances in which a Korean family, a South African immigrant, and a trans man are entangled in labor-law violations in Long Island nail salons. Click here to read the full story.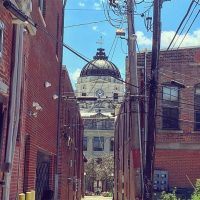 Sponsored Content
Limestone Post is happy to announce our first print edition, an art magazine dedicated to local history and our community's unique character. Limestone Post's A Sense of Place: Calling Bloomington Home for 200 Years will arrive just in time for Bloomington's and Monroe County's bicentennial celebrations. This commemorative print issue will showcase a variety of creative local talent — with long-form articles paired with illustrations, photography, recipes, creative writing, and other artwork that reflect upon how our community has grown and changed over the years. Click here to read more about Limestone Post's A Sense of Place.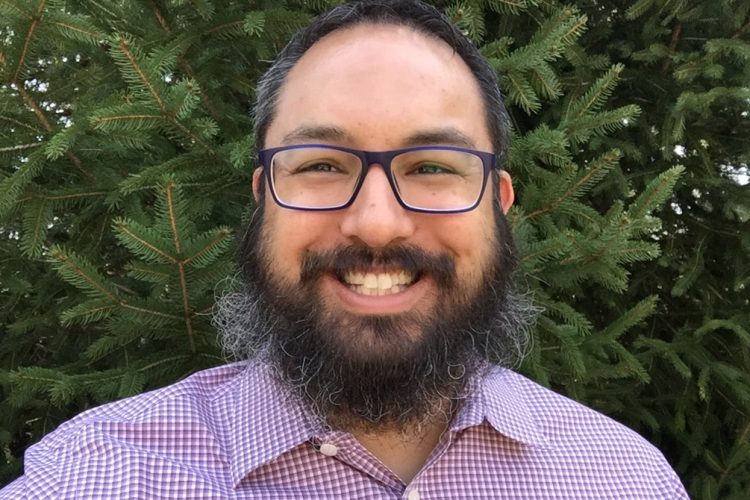 LP columnist Michael G. Glab goes high tech! Well, at least, he talks to high-tech guru Pat East, who co-founded Hanapin Marketing and works with local start-ups and organizations such as Dimension Mill, Inc. East also mentors local entrepreneurs hoping to avoid the pitfalls he encountered along the road to success. Click here to read the full story.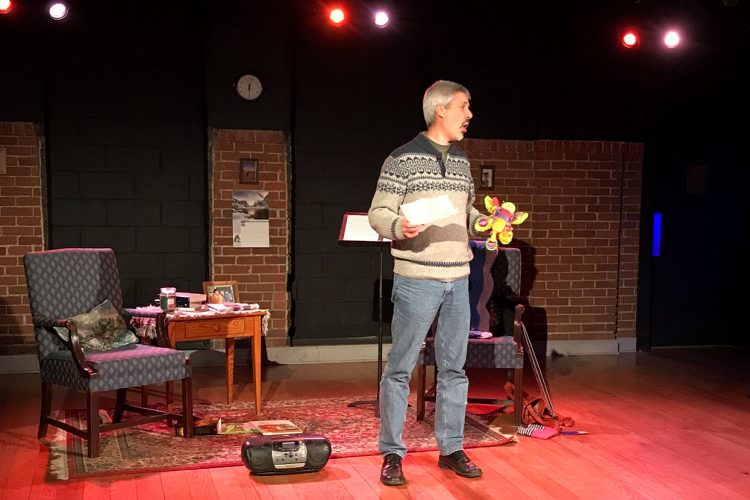 The Ivy Tech Storytelling Series focuses on divisive issues — race, reproductive rights, immigration — and makes them personal. In this article, Reverend Forrest Gilmore recalls a heart-wrenching experience from his past, but he also shows how stories help us make sense of our lives and are an "opportunity to expand our capacity for community." Click here to read the full story.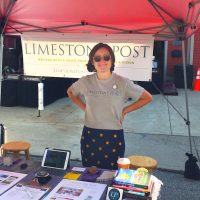 Sponsored Content
Limestone Post Marketing and Advertising Director Emily Winters toots her horn about why she loves LP (and you should, too)! A woman with a mission, Emily helps LP's in-depth, informative stories find their way to loyal readers and the broader community. "The need for homegrown stories and independent voices is ever-pressing," she writes. "LP publishes stories that not only showcase Bloomington's creativity and quirkiness, but they also examine issues and pose questions that help make us a more informed and engaged community." Click here to read more.
Some Hoosier farmers raise millions of animals that spend much of their lives in confinement — their sole existence in these "Confined Feeding Operations" is to get plump enough for market. But some of these animals are rescued and find their way to Uplands PEAK, a farm animal sanctuary. Writer Susan M. Brackney writes more about the refuge. Click here to read the full story.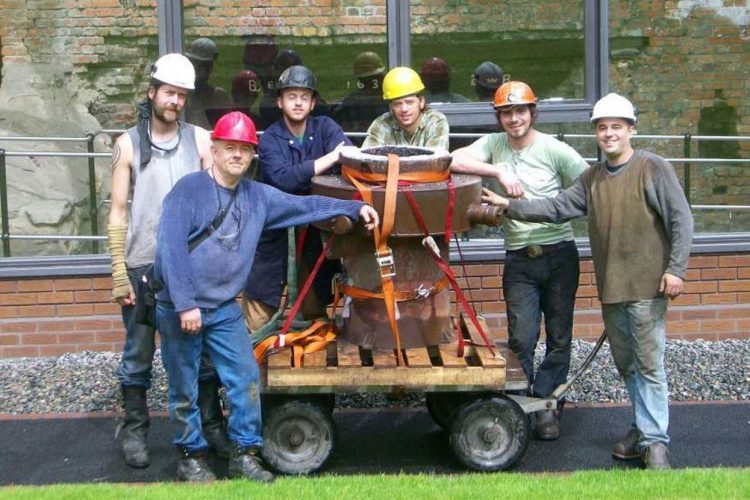 For a story in the Greene County Daily World, staff writer Patti Danner interviewed Gerry Masse, owner and founder of the Sculpture Trails Museum in Solsberry, in which Masse reveals the connection between a sculpture in the hit movie Black Panther and a Slovakian artist getting an internship at the Sculpture Trails. Story reprinted by permission. Click here to read the full story.