All of us need a fun break, especially after 14 months of unprecedented isolation, and what's a better getaway than a good road trip? Writer Diane Walker takes us to waterfalls, small towns, and several fun, affordable, and unusual sites on these "road trips of distinction" — all within a two-hour drive of Bloomington. Click here to join the ride!
In 1803, James Audubon tracked birds by tying thread around their legs. Researchers around the world now use technology such as satellite telemetry to understand how migration affects these "sentinels" of our ecosystem. With a reported 30 percent of bird species lost since the 1970s, writes Rebecca Hill, the information gathered is more important than ever. Click here to read the article.
For Asian American and Pacific Islander Heritage Month in May, the Writers Guild at Bloomington is featuring four Asian American performers for the virtual edition of its First Wednesdays Spoken Word Series on May 5. Writer Hiromi Yoshida wrote a preview of the event for LP. "To be Asian, however American, is dangerous in this volatile post-Trump era," Hiromi writes. Click here for Hiromi's article.
Bachelor Nation is the love–hate cultural bubble comprising the fans, podcasts, blogs, and adjacent programming of reality shows The Bachelor and The Bachelorette. This spring, real-life drama involving racism, sexism, inclusivity, and diversity have taken center stage. Jennifer Piurek explains it all in this article for her LP column Love to See It. Click here to read Jennifer's column.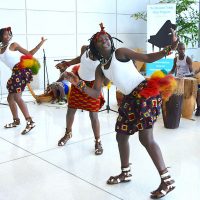 Sponsored Content
Lotus Education & Arts Foundation is known for its vaunted world music and arts festival each fall, but Lotus's other programming serves people year-round. Lotus Blossoms, the education program it runs throughout central and southern Indiana, enriches the lives of children as well as the adults who help make the programs happen. Click here to read about Lotus Blossoms.
The most significant health threats faced by Hoosiers living in southern Indiana's rural counties are chronic disease, substance abuse, and mental health issues. Another threat is access to healthcare, especially during the COVID-19 pandemic. Writer Rebecca Hill looks at the problem of rural healthcare access and what various individuals and organizations are doing to help. Click here to read the article.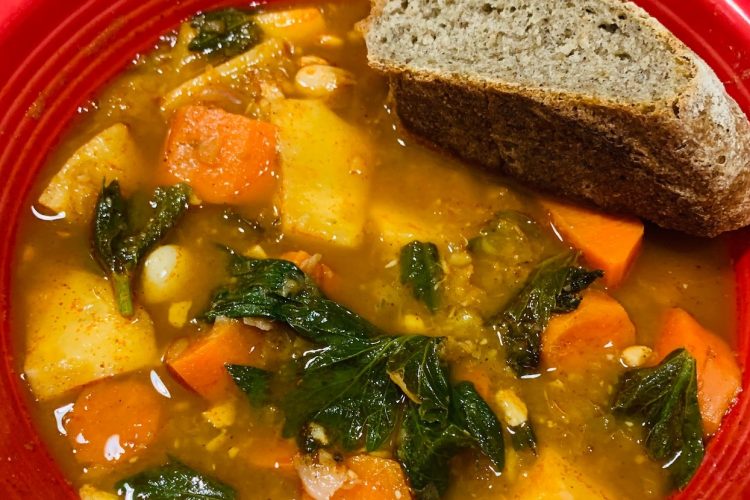 Ruthie Cohen stirs the pot this month with paprika-rich Hungarian bean soup, courtesy of Valeria Varga, senior lecturer in IU's Hungarian Studies program. Hungary is known for its paprika, and Valeria makes cooking demonstrations an essential part of her summer courses. "There is nothing like the aroma and the color of paprika," Valeria says. Click here for Ruthie's story and Valeria's recipe!
Sponsored Content
Held on the first Friday of each month, Gallery Walk is an iconic, one-of-a-kind event in Bloomington — a chance for friends and family to meet downtown, take in some of the area's best art, and enjoy one of the most vibrant cultural hubs in the Midwest. Talking with the artists in any of the 12 galleries, no one walks away from Gallery Walk without exploring what's fresh and new in the local art scene. Click here to read about all the galleries in Gallery Walk.
While the Ku Klux Klan in Indiana peaked nearly 100 years ago, its members' support of Christian nationalism is reflected in various political, militia, and hate groups today. Writer Laurie D. Borman interviewed several experts who suggest the ideologies espoused by today's far-right groups are a continuation of the country's racist past. Click here to read the article.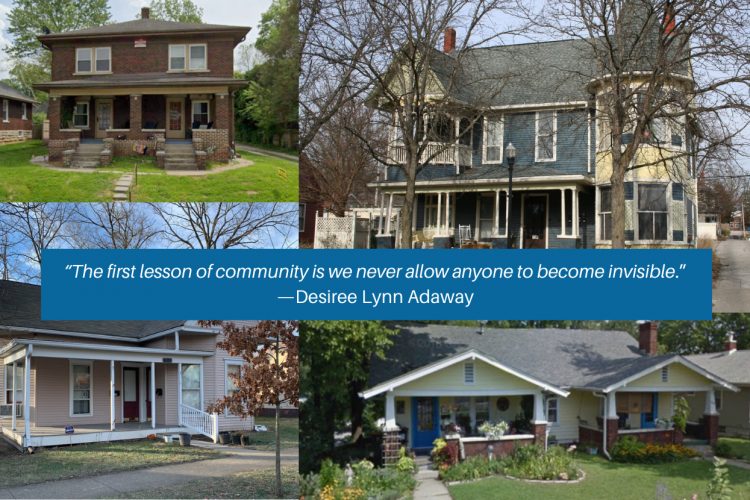 In the past 25 years, housing supply in Bloomington has not kept pace with population growth, and prices have gone up while wages have remained flat. Housing expert Deborah Myerson says exclusionary housing policy creates issues related to housing affordability, accessibility, racial inequity, and climate change — as well as invisible neighbors in our community. Click here to read Deborah's article.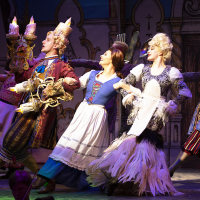 Sponsored Content
With Cardinal Stage's Nest Generation Initiative, people under the age of 35 can see great theatre for free. Theatre lovers introduce young adults to the high-quality performances in Cardinal's Mainstage productions by sponsoring people who have registered for the program. It's a risk-free way to experience the best shows in town. Click here to see how to register for the Nest Generation.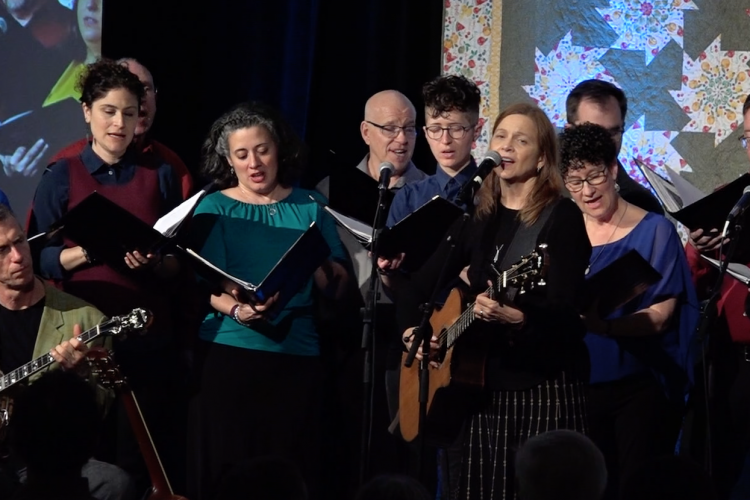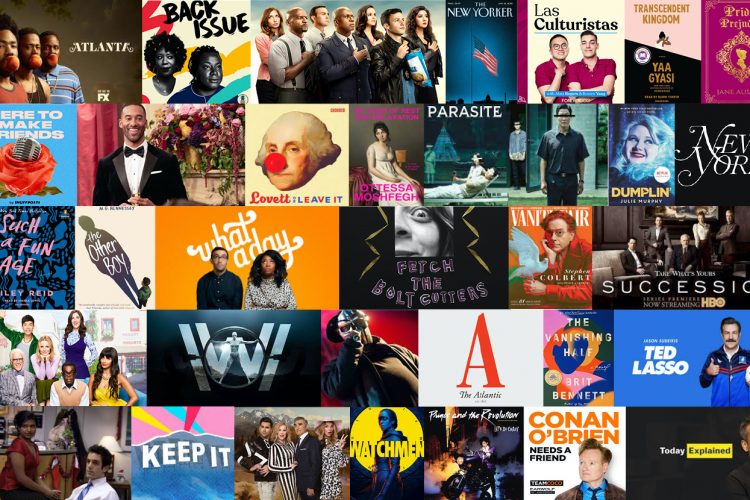 How does pop culture help us express what it is to be human? Jennifer Piurek will explore this and other themes in her Limestone Post column, "Love to See It" — her take on why trends, words, and various art forms help us "both navigate the world and care about life experiences different from our own." Click here to read Jennifer's first column!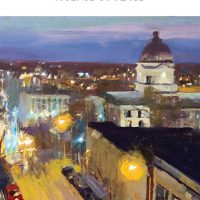 Sponsored Content
How can the culture, heritage, and history of Bloomington and Monroe County possibly be portrayed in all its diversity and richness? Through paintings, illustrations, photography, poetry, and in-depth stories. Limestone Post's A Sense of Place includes the work of dozens of local writers, photographers, painters, poets, and other artists. Click here to get a glimpse inside.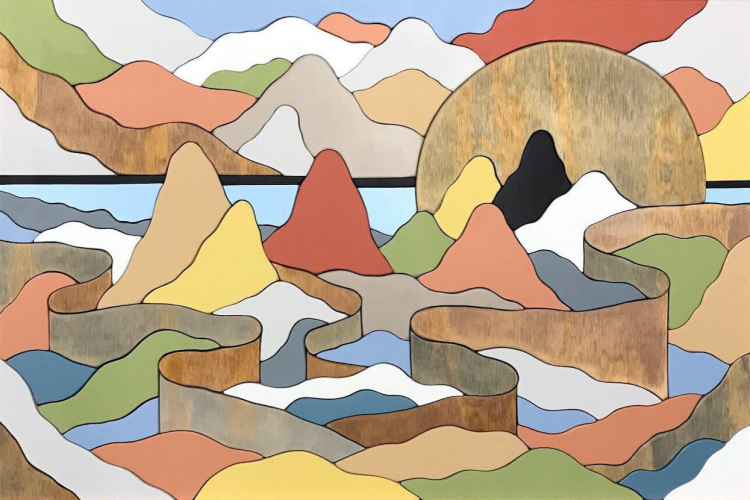 Economic distress, loss, and isolation due to the pandemic have increased the need for mental health services in Monroe County. While local providers have reinvented how they offer such services, many people still confront barriers to accessing them. Eszi Waters spoke to people at several agencies to see how they have adapted.
Click here to read the article.
As we look forward to 2021, it might serve us well to remember how our community responded with remarkable resilience and resolve to the challenges we faced — and continue to face — in this exceptionally challenging year. Limestone Post's talented and dependable contributors kept us informed on many of the important topics of the time. Click here to read about LP's Top Stories of 2020.